I always encourage couples to make sure they are focused on their big day and Joy and Jose took that advice to heart at their Bridges Golf Club wedding. Joy and Jose's dynamic felt effortless–as it should be on your wedding day. Their stolen glances throughout the day and smiles that never left their faces as friends and family celebrated around them. Check out their story below:
They didn't have an official wedding party but Joy did choose to get ready with her close cousins and aunts.
Their Bridges Golf Club wedding ceremony was held on the lawn with a picturesque view to the hills and homes in the distance. The flowers were in full bloom, offering an incredible texture surrounding the ceremony site. 
Opting for a more traditional experience, Jose's first glimpse of Joy was from afar as she stepped out of the Pro Shop with her parents and headed down the aisle. 
The ceremony was officiated by Joy's brother with both humor and heart. He began by asking the nearly-wedded couple to glance out to their friends and family and take it in.
Immediately after the ceremony, the couple snuck away to steal a moment for themselves as their family got ready for formals. Following that, we headed out for some portraits. The Bridges Golf Club has some lovely spots nearby to explore.
The tunnel is pretty iconic, and definitely was fun to work with–especially with the slivers of light slipping through!
The reception was held in the Bridges Golf Club House — a beautiful structure with elegant chandeliers. The guests filled the hall and Joy & Jose entered with a flourish into their first dance.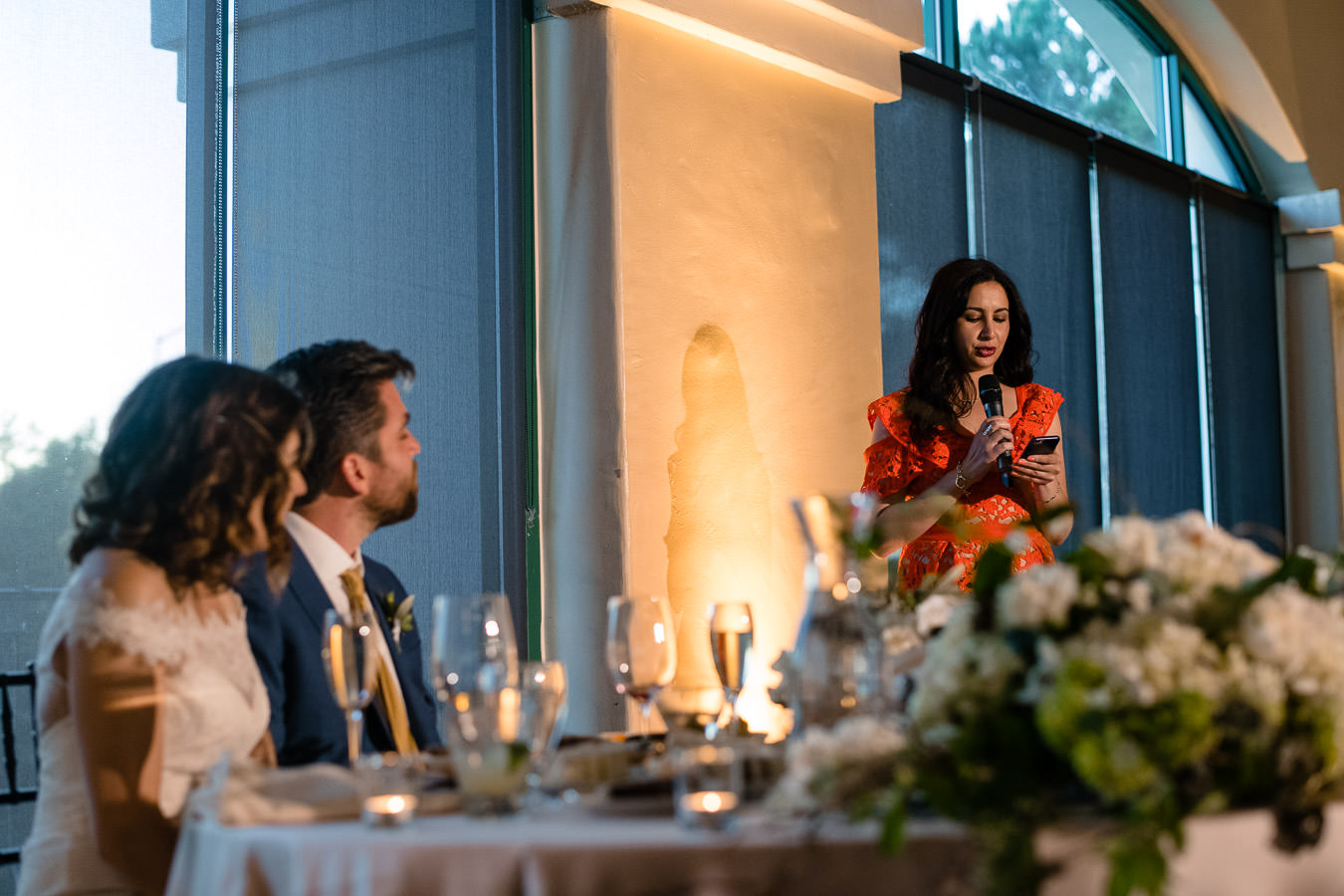 Aside from the speeches, one of the highlights of the evening was a solo performance by Jose's dad. 
And then we snuck out for a quick twilight shot before the sun gave way to the night.

The night wrapped with some festive dancing and one of my favorite things: a sparkler exit!